Academic Life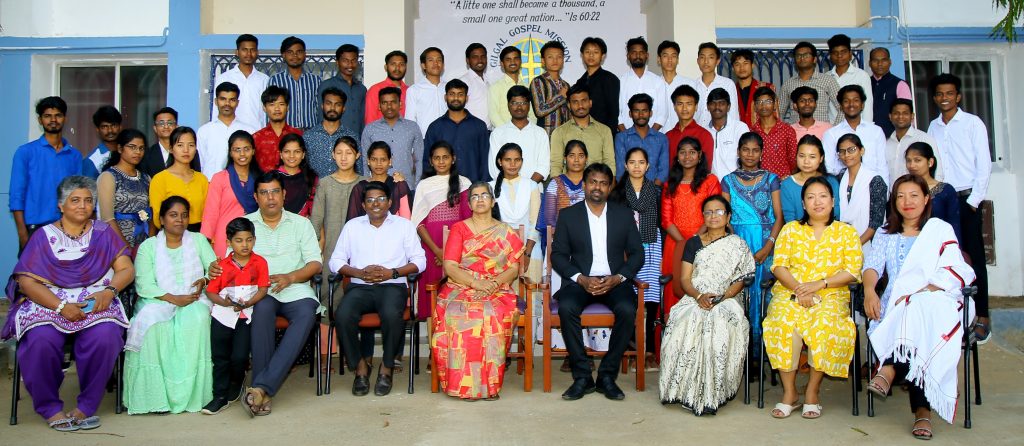 ITS aims for the holistic development of each student. The academic module of the seminary is systematically designed and scheduled for the academic enhancement of the students. The academic year is divided into two semesters: the first semester from June until October, and the second semester from November until April. Regular classes are held Monday through Friday, from 8:00 a.m. to 1:00 p.m. Apart from regular class lectures, various teaching pedagogies like seminars, assignments, group discussions, etc. are followed by teachers. The seminary is blessed with digital classroom facilities to ensure a more comfortable academic environment.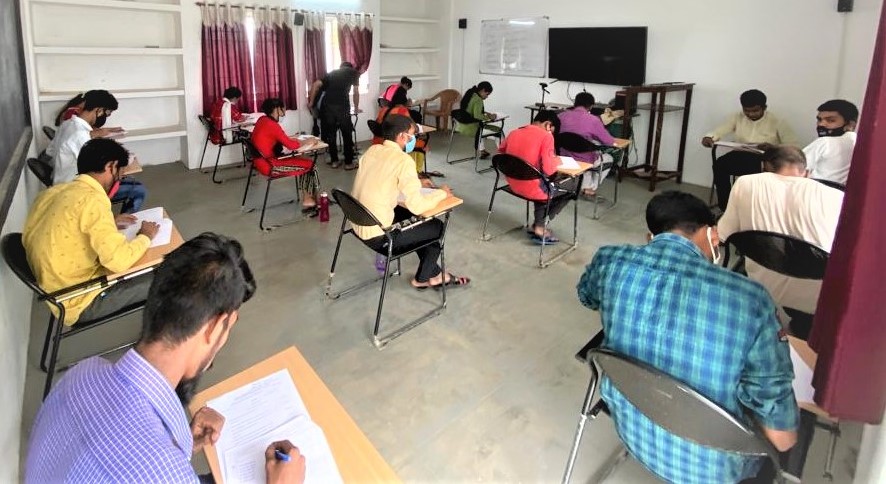 Students are offered issue-oriented subjects such as Religious Pluralism, Human rights, Social ethics, Women and Dalit Theology, Ecological and Political issues, Communication and media awareness to train them to be more effective in the mission field. Along with the subjects offered in the syllabus, students are also given the opportunity to attend extra classes like soft skill training, Communication, English, Interpersonal skills, Mission and Pastoral orientation. As part of their academic development, students are provided with compulsory library time of approximately 4 hours every day in the evenings to nurture their reading and academic skills. Orientation programmes are offered for freshmen students at the beginning of the new academic year with the aim of helping the candidates gain awareness about the theological studies, to nurture them in discipline and spiritual formation, and to enable them to cope with the campus and new environment. Around 15 well-qualified and efficient faculty hailing from various church denominations with doctoral and master degree qualifications is part of our core faculty team. ITS is blessed with the presence of students from diverse cultures and various church denominations hailing from different states of India and also from other countries. These diversities on campus expose students to various church traditions, linguistic, cultural, and social groups, enabling them to become more productive and also to be better ministers of God. Apart from academic life, ITS also gives great importance to character formation, spiritual nurturing and practical ministry experience at the campus.
ITS HOSTEL – "Home Away From Home"

The GGM's ITS men's hostel is on the northern side of the beautiful campus, while the women's hostel is situated within the main building called the Queen's Building, both together has almost 21 rooms, study and common room, guest rooms and faculty quarters. There are around 15 female students and 34 male students in the hostel. Two to three students are allotted in each room. Hostels are equipped with lights and fans, restrooms, cots, table, chairs, in-built wall shelves, rest rooms. Women and men students have outing on alternatively days. Students along with the Hostel warden have prayer fellowship. Students are free to share their concern relating to college and hostel life. Both the Hostel wardens, gives counselling if problem arises between roommates and friends. In a semester three Sunday evenings, there is combined fellowship where both women and men students along with Hostel wardens gather at Queen's Building for worship. Every Thursday, there is a common social work. Student Counsellor provides insights on how to take care of one's health, maintain personal hygiene and emotional stability in hostel life. Both the Women's and Men's wardens take care of the students, visit their rooms almost every day, escort students to hospital when they are sick and render other services as and when needed. Hostel Wardens strive to create a homely atmosphere and establish a good relationship with the students whereby they consider ITS hostel life as their "second home."
The Kenneth Tyler Library
The library plays an important role in theological education. The Kenneth Tyler Library of Indian Theological Seminary recognizes its importance and is gradually trying to move ahead to fulfill its task for the community. ITS Library is equipped with more than 10,000 academic books, journals, e-library, and digital systems. It is made sure that students spend quality time in the library and therefore there are compulsory library hours. In fact the library hour corresponds to the class hour in the campus. This academic year around 500 books were added to the library in accordance to the B. Th and B.D. Syllabus. Various journals have also been added to provide the updates regarding latest theological developments. Computerized library is developed for students. Closed-circuit television (CCTV), also known as video surveillance is also installed to monitor the activities of the students and visitors in the library. ITS library is striving forward to meet the needs of its community and also aims to feed the faith and mission of the whole Church so that the Church can preach Christ effectively and plant Churches thereby contributing to a wider community.
---